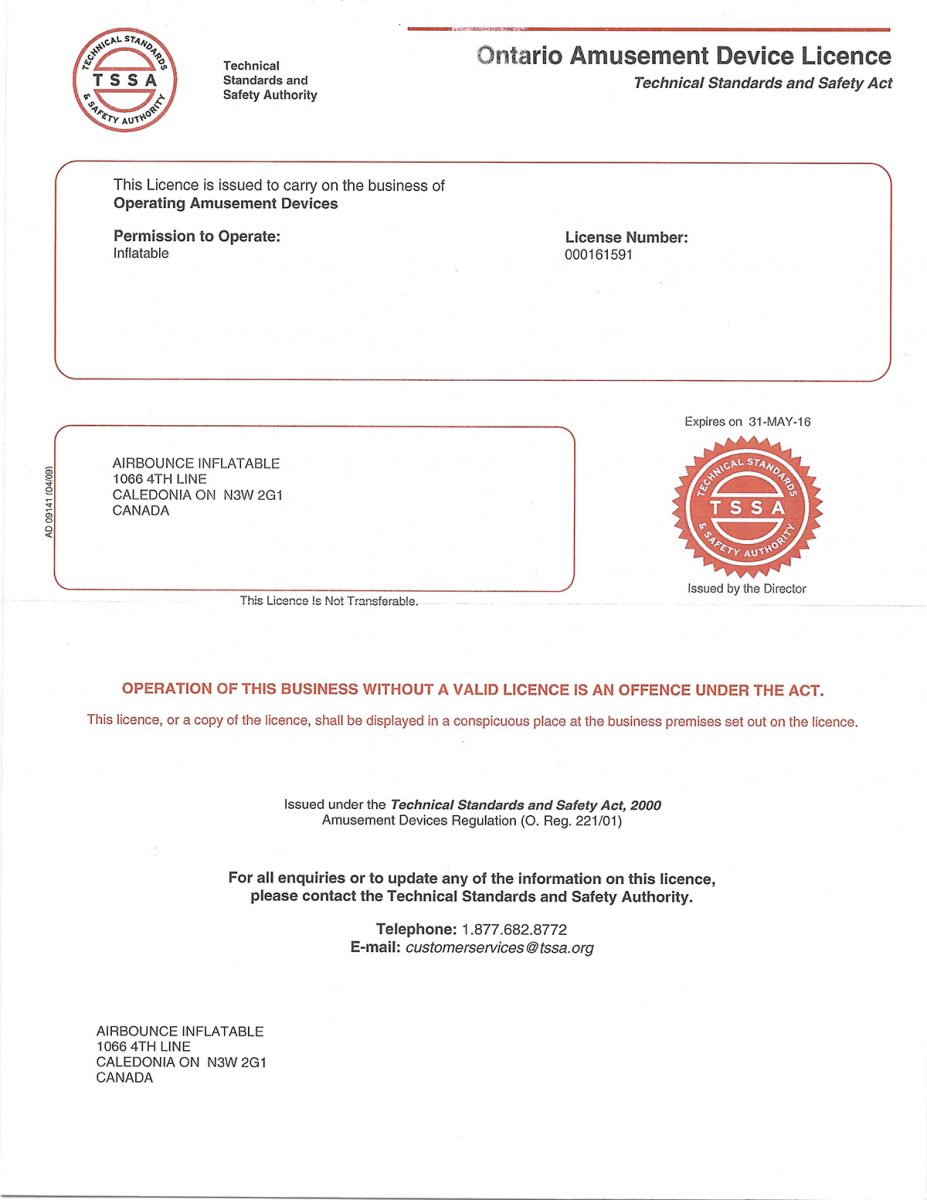 TSSA stands for Technical Standards and Safety Authority.  The TSSA enforces the Amusement Device Safety (AD) program which regulates amusement devices in Ontario.  They ensure that amusement devices, including inflatables, follow strict regulations, codes and safety standards set forth by the Technical Standards and Safety Act , 2000
If you are planning one of the following events than YES, you must ensure that the company you are renting from is TSSA Licensed and the inflatable is TSSA Licensed as well or you risk fines, liability and/or injury in the case of an accident.
Public Events such as;
Fundraisers
Festivals
School Functions
Church Functions
As well as;
Any Indoor Event -Public or Private
Any event with more than 100 people
TSSA Licensed Companies must also have licensed ADM-1 Mechanics on staff to set-up your inflatables.  These mechanics must follow strict regulations to set up your inflatables.  Each TSSA Licensed inflatable is inspected annually and issued a permit as well.
If an inflatable company is licensed it will be issued a certificate as seen here.  These certificates are issued annually after careful review that TSSA requirements are met.  These requirements include;
liability insurance of at least $2,000,000 (Air Bounce Inflatables has $5,000,000 liability insurance)
ADM-1 Licensed Mechanics to set-up the inflatables
Do not put yourself at risk.  Hire a TSSA Licensed company to supply your inflatable needs.  If you have any questions or concerns please do not hesitate to contact us.  If you would like more information on TSSA regulations or codes please contact TSSA at 1-877-682-TSSA (8772)